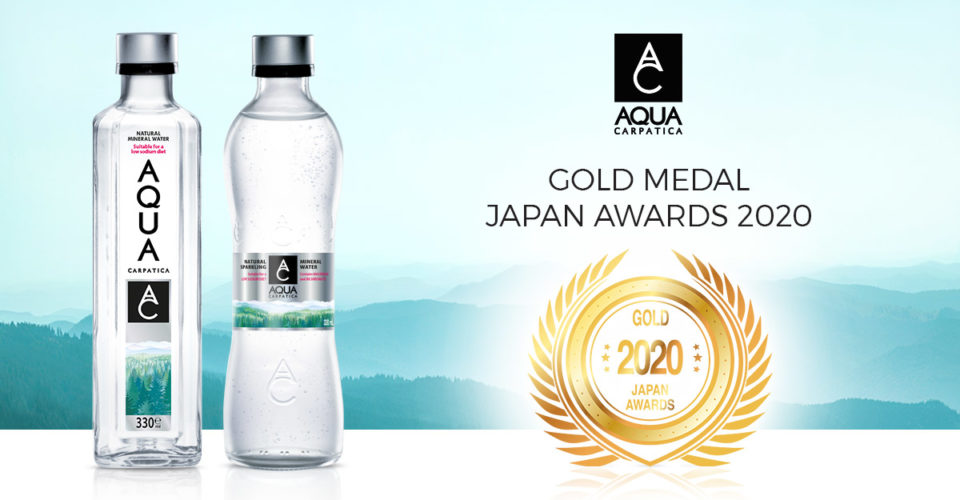 AQUA Carpatica Natural Still Mineral Water and Natural Sparkling Mineral Water have been awarded each with a gold medal at Japan Awards 2020. Needless to say this award is a recognition for the brand's quality, purity and unique taste profile.
Jury Members are made up of specialized journalists or experts in food industry as well as buyers of import and distribution companies. Their mission is to score each product from 1 to 5, with criteria that favour products adapted to the Japanese market. A product with a rating between 3 and 4 is Silver Awarded and a product with a rating above 4 is Gold Awarded.
The jury attributes ratings for each product separately, judging the potential of each product for the local market and customers. Their goal is to give a guarantee to consumers that awarded products have been tasted and validated by a professional jury. The quality is judged as higher than the average quality they could find in the global market.
Forthcoming in terms of ingredients, design and functionality, AQUA Carpatica boasts a unique portfolio, offering both still and sparkling, in glass, PET (BPA free) and the newly launched 100% rPET bottles. Importantly, AQUA Carpatica Natural Still Mineral Water is virtually nitrate-free, whilst AQUA Carpatica Natural Sparkling Mineral Water is completely nitrate-free, making both the perfect choice for active people, those with high blood pressure, children and expectant mothers.