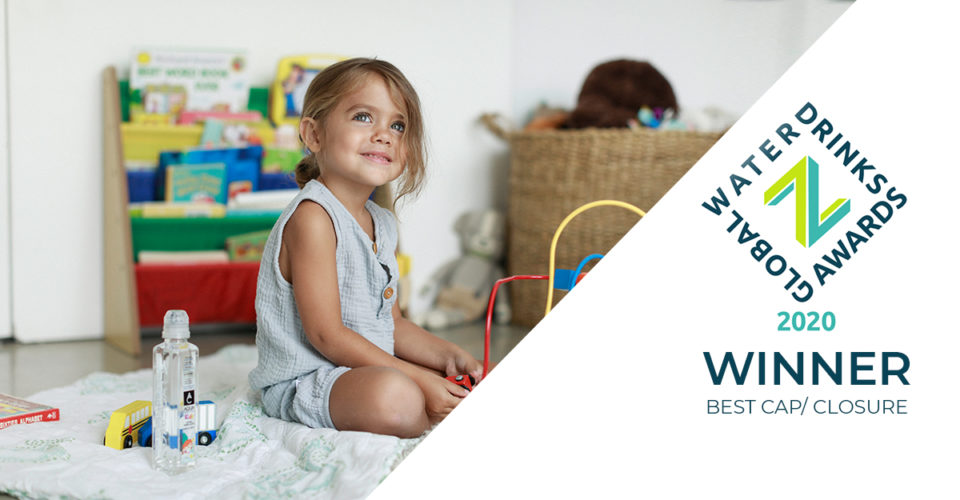 AQUA Carpatica Kids bottles have been awarded for Best Cap/ Closure at the Zenith Global Water Drinks Awards 2020 and we couldn't be prouder of this recognition that highlights the innovation of our sippy-cap bottles. The bottles' spill-proof cap, complete with an ingenious one-way valve, means even the littlest people can keep hydrated without the risk of spillages.
The awards are organized by global food and drink experts Zenith Global. This year's awards attracted over 160 entries from 27 countries worldwide. Formerly the Global Bottled Water Awards, the title was changed to Global Water Drinks Awards because of the scale of innovation beyond the bottle as well as in taste, functionality, sustainability and social contribution.
AQUA Carpatica Kids is drawn from a pristine and pure aquifer, nestled deep in the heart of the untouched Carpathian Mountains. Through a natural 20-year filtration in a location with no agriculture or industrial activity in the surrounding areas, AQUA Carpatica's source is protected from chemicals, fertilizers, CFCs and other contaminants, meaning it is simply as mineral water should be: pure, virtually nitrate free, low in sodium and containing natural electrolytes, it makes for the ultimate way to keep little ones hydrated.
With eight playful and fun designs these bottles are perfect for kids and will light up any packed lunch box. The bottle has been especially designed for little hands, getting children to drink water has never been more stress free!
70% of the human body is made of water and for young children the proportion is higher- making it paramount to stay well hydrated. The recommended daily intake will ensure that concentration, energy and mood are improved but also carry all important minerals and oxygen to our cells. Encouraging children to drink water regularly is important as children may not remember to drink water on their own and AQUA Carpatica Kids bottles are a perfect choice for children to drink by themselves.
In a year when public health has been propelled to the forefront of politics and industry across the world, we need action on child health- encouraging healthy habits, a healthy lifestyle and providing healthy choices. AQUA Carpatica Kids is on a mission to help with this: the purest natural mineral water, in a unique bottle with eight different designs to promote sports activities and the spill-proof sippy cap to ensure that no adventure is compromised.