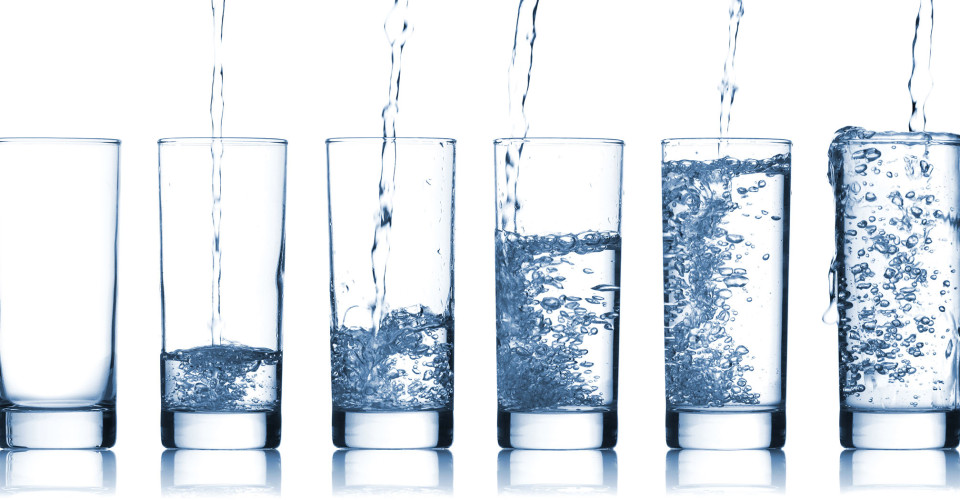 Some people are just not that crazy about drinking water. For whatever reason, some people just can't bear to sip on plain water. If you're not the biggest fan of water, or if you're just trying to form habits to drink more of it, give these tricks a try. By making small adjustments, you can up your intake and increase hydration with minimal effort.
Make a Drink of It
Try dressing up your water, and make it something special. Whether you're having water with lunch or dinner, or just sipping on something at home throughout the day, try drinking your water out of a wine glass. Also, buy sparkling water instead of flat. There's a wide selection of mineral waters to suit your taste, and you can always find sparkling water no matter where you shop. You can even dress your water up with a lime. You're hydrating all the same, but you're tricking your brain into that you're consuming a delicious beverage.
AQUA Carpatica natural mineral naturally sparkling water has an excelent taste, smooth natural (not man-made) bubbles and a very low sodium content, so it is fit for daily consumption. It has also the rarest feature you may find in a mineral water: absolutely no NITRATES, which are toxic elements found in groundwater! How great is that?
Sip On It
Even if you don't like drinking out of a water bottle at work, there's another way to make sure you're sipping on something all day. Put down the coffee, and give herbal tea a try. As long as it's not packed with caffeine or sugar, tea is just as hydrating as water, and you won't even realize how much water you're drinking. Make sure you find the right spring water to go with your tea.
AQUA Carpatica is sodium free and 100% naturally filtered by nature.
Make it Pretty
Sometime water's plain, clear appearance just isn't enough to pique your interest. Try tossing some berries, mint, or melon in your water. You can also add herbs like rosemary, peppermint, or lavender. A pop of bright color will catch your eye and remind you to finish the whole glass. Plus, you can test out various fruits and flavors to find a flavor that suits your taste buds as well.
You can add them directly to your bottle, so you can have your week in different flavours 🙂
Eat Your Water
So, you just really don't like water. You've tried the three previous ideas, but they just don't stick. Don't give up. Make an effort to eat your water instead. Eat water dense foods like fruits and vegetables at each meal to ensure that you're staying hydrated, even if you're not gulping down glasses. Cucumbers, jicama, tomatoes, celery, carrots, or beets are all have high water content. Try eating these healthy fruits and veggies as afternoon snacks or using them as toppings for salads or sandwiches.
Put it on the schedule
Alright, you don't like it, but you need it. Don't bother sipping on it or even try to enjoy it; just put it on the schedule. Pick at least four specific times per day to drink a glass of water. It doesn't have to be a big bottle, just a nice sized glass. It's like a Band-Aid; the quicker you rip it off the quicker you can move onto something else. By no means do you need to have a chugging contest with yourself, but I do recommend sipping the drink briskly if you don't enjoy it. That way you can be sure you don't forget to finish the second half of it, and you can move on with the rest of your day.
You can also grade our 2l water bottle with the hours of the day so you can keep a clear schedule.
Source: as seen on The Inertia.com